"It's more than just a book read by Abbie Cat. It's a completely new perspective on sex."
"People who has read this book will enjoy for all their life a new outlook on sex and life itself."
"Even Colossus, the world's first computer ever, has been turned on by this astonishing book!"
(with the help of Abbie Cat, as you may guess)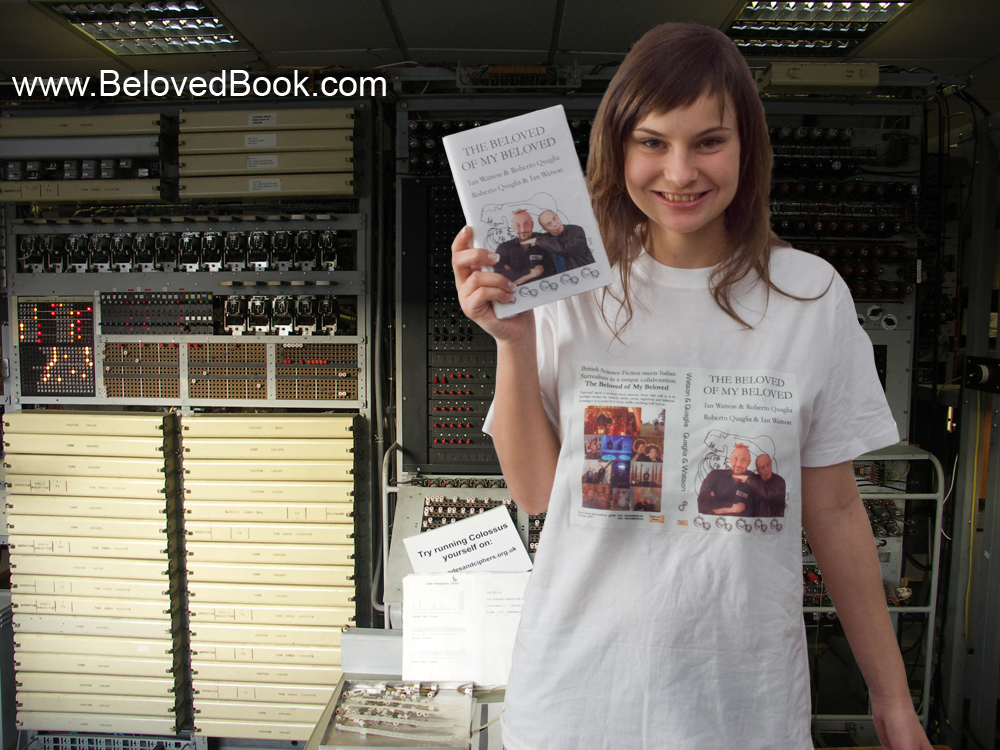 Abbie Cat took advantage of an European Union grant for the research in the emerging field of studies of the deep symbiotic interactions between artificial intelligence and natural instincts, which led her to an inevitable visit to Colossus, the world's first computer ever. During the second world war Colossus was able to decrypt the famous Nazi Enigma code, and has afterwards rested in peace for decades. Until Abbie Cat took the inspired decision to visit him.
"Decrypt THIS!" seems to be the caption of this historical picture, the first meeting ever between the world's oldest computer and the world's first woman (Abbie Cat) who dared to charge him with a non-linguistic, non-mathematical problem, a problem dense with a multitude of philosophical implications. This experiment would probably have had no hope of success if a third fundamental element had not been present at the scene. We're talking now about a book so revolutionary in the field of exploration of the symbiotic interactions between artificial intelligence and natural instincts, that it has already been banned in most of the word's totalitarian countries, which fear destabilisation more than they treasure intellectual progress. It's probably too early to tell which are the results of this threesome between Colossus, Abbie Cat and her Beloved Book, but many tourists visiting Colossus afterwards have mentioned that he looks different now, somehow changed. Several of the world's top scientists are now trying to measure and explain this change, so that they can win the Nobel prize.
But scientists seem to care more about how Colossus has been affected by the interaction with Abbie Cat and her Beloved Book, than by the consequences that Colossus has provoked on Abbie Cat & Book. In the philosophy community the need is felt of a deeper research into this aspect. Exact sciences certainly cannot solve this issue, a non-linear approach is obviously needed. We probably will not have any of our questions answered by the video clip below, but at the time this is all what we have to offer you to help the analysis.
If your Internet broadband connection is not good enough to see this clip of Abbie Cat, or if your computer is too slow, or if it boycotts your legitimate necessity to watch Abbie Cat, try to watch it HERE
You may also wish to download the clip and store it for eternity in Super High Quality High Definition in the following formats:
[1080p-MPEG4-H.264] (254 Mb)
[1080p-Windows Media] (207 Mb)
Do you want to see more intellectually naked women
passionately reading their Beloved Book?
Feel free to support this site presenting good literature topped with beautiful women by putting a link on your website and/or by pasting on your website one of our buttons.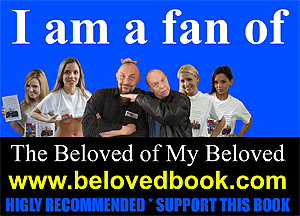 You may easily copy and paste this code into your page.
More about Abbie Cat? Check this link!